Installations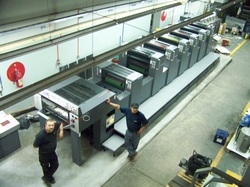 Press Resource Engineering installs all types of
equipment. Heidelberg, Man Roland, Komori,
Mitsubishi, Polar etc. We work to the manufacturers
tolerances. We have experience in all types of large
and small formats.

---
---
Removals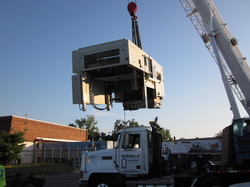 We take care that all of the equipment we remove is
done safely and efficiently with as little disruption to your work flow as possible. All items are securely
fastened to pallets and we apply anti rust when and
where needed. The entire removal process is
photographed and recorded for piece of mind and
future reference.
---
---
Inspections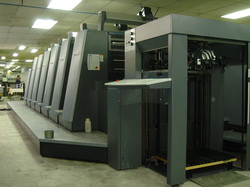 Whether you are buying or selling a press we can give
you piece of mind with a complete inspection of the
equipment. We will inspect the visual, mechanical and
electrical aspect's of the machine as well as test the
print quality. All the inspections we perform are
completely confidential. Let us save you time and
money with an inspection prior to a major purchase.

---
---
Service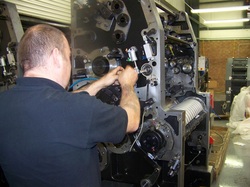 Let us service your press! Preventative maintenance
can eliminate down time, loss of production and
revenue. We change check for potential problems
before they occur. This will help to keep your production flowing and your
customers satisfied.

---
---
Repairs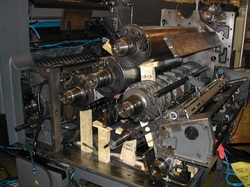 Press Resource Engineering specializes in major and
minor cylinder repair. Karl Jones has carried out this
procedure many times and on all ranges of presses and
graphic arts equipment. We focus on getting things
repaired as efficiently as possible so that you can
have minimal down time.

---
---
Reconditioning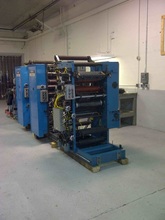 When purchasing a press, cleaning and painting is an option
you may want to consider. Having a press reconditioned will
help solve any potential problems that me need to be
addresses prior to installation.

---
---
---
237 E. Broadway Ave. Westerville, Ohio 43081
Phone: 614-794-9000
Fax: 614-355-0169
sales@pressresource.com